SM 800-M Spangle Sewing Machine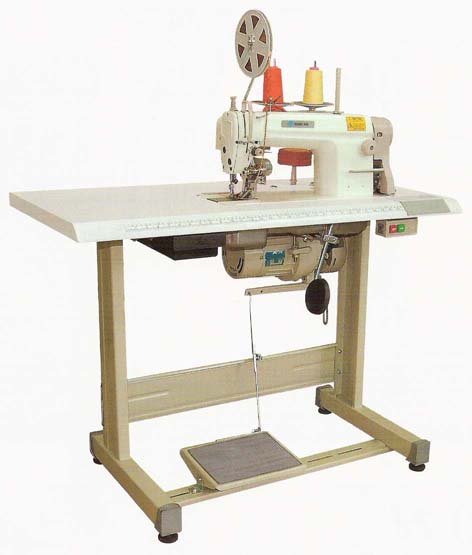 Features
Possible to be operated by anybody easily owing to system and design made similar to work of spangle by general lockstitch machine.
Possible to operate simply owing to advantages of lockstitch machine such as easy work and minimized assembly of parts Versatile range (straight line, curve, adjustment of stiches, etc.)
Minimize supplying apparatus in accordance with spangle size.
Specification
Power : AC220V. 1HP. 50/60Hz
Dimension : 550mm x 1.060 x 1.050mm
Weight : 60Kg