No more comparison!!!
Seung Min Industrial Co., Ltd. the reputable company for hot-fix setters this time, would like to receive much recognition for the new model of Multi hot-fix setters as we display these new machines made by our outstanding and unique techniques.
SM 888-M All in One Hot-Fix Setting Machine by Ultrasonic & Electric System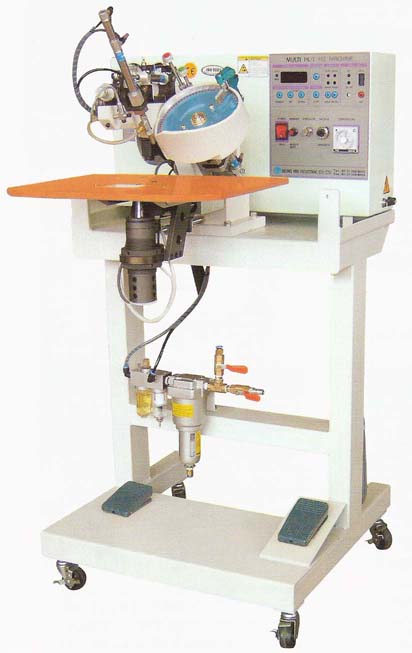 Tray (Hopper) of this product that run to upside and downward, multi-cylinder and nozzle body revolution of method are things which are developed by Seungmin Industrial Co., Ltd in the world first, This technology is world first and an unique technology that is already recognized in
international market by the best technology.
They are designed to attach every kind of hot-fix materials on thin, mid, thick fabric easily. And, they make it possible for you to operate precise and elaborate work.
You can minimize loss of materials by flexible working speed from low to fast.
They are equipped with strong durability, easy replacement of parts and up-graded working convenience.
Specification
Easy operation by simple design
Multi-task for Rhinestone, Rhinestud and Pearl
Power Supply : AC 220V 1-PH (50~60Hz)
Air Pressure : 5~6Kg/cm2
Work Speed (adjustable) : 10~10Pcs/min
Available size of materials : 2mm~6mm
Dimension : 600mmx550mmx1,200mm
Weight : 62Kg